Voice Actors - Stage & Film Actors - Singers
SINGING UPGRADE: Endurance. Range. Power. Tone. Sports Psychology.
SOLUTIONS FOR SINGERS
Open the core of the voice! Clients span degrees of accomplishment from international touring artists to raw beginners, and span genres as well: Bel Canto singers, musical theatre, classical, heavy metal singers, jazz, pop, funk, indie, and wanna-be-singers.
The little known Werbeck Method Mary Michaela studied was developed by an opera singer who trashed her voice at the height of her career, and rebuilt it. The Werbeck Method is a full body, systematic methodology, integrating deep kinetic chains from your toes to the crown of your head.
'Pretty' competition singers have learned to become performance power-houses, and Mary Michaela's taken the most woody, flat, stiff kids onstage and, had them get lead roles in musicals 8 months later. Heavy metal singers stop losing their voices after each show, and Bel Canto singers walk away 'feeling tuned'.
I can finally open up the full range and power of my voice, with only 4 hours of training with M.M.Weber. I have struggled unsuccessfully to access my full range for years, despite extensive training, and winning or placing well in many competitions. Now I can tear the roof off when I sing.
- Christina Andersen
Why does Mary Michaela get what singers need? Mary spent 10 years studying breath work, psychophysical work, meditation, chi kung, and the voice, 10 hours a day. The body, breath, anatomy, and sound are passionately fascinating to her.
Werbeck Method opens core voice, integrates singing styles
Endurance training, core strength building, range expansion
Intense one-on-one process, goal focused, expedient results
Targeted exercises to resolve long standing issues
Psychophysical work & chi kung: tension release & posture
Power warmups for pre-performance, endurance, range
Available for on-set, and in-studio bookings
UPGRADES FOR ACTORS: Presence. Projection. Character Voices. Endurance Coaching.
SOLUTIONS FOR STAGE AND FILM ACTORS
With long days on set, an actor has huge demand on their voice to be responsive, to bring up energy when they're tired, and in a huge show run, the ability to keep things functioning well.
Vocal agility and endurance are critical. Key to that process is differentiating power, projection, and volume.
Vocal Endurance
Projection
Illness and Sickness Solutions
Exercises for energy: long runs, long shoot days
Voice expansion for character development
Managing vocal strain
Differentiating power, projection, and volume
Available for on-set, and in-studio bookings
Voices need huge flexibility to meet the contrast of demands between film and stage work.
Stage and film actors have huge contrast in the demand on their voice, in terms of the expanse an actor needs to fill, and embrace from a stage, and the intimate minute details caught in expression on film.
By the time I left I was shaking the room and not straining my vocal chords. This woman is smart but strict. No nonsense. "No... No... Yes! Hear the difference?"
And I did.
If you want voice training she's amazing. Comes at it from very different angles.
- Rick Green, Writer, Actor, Director, History Bites; The Red Green Show; Prisoners of Gravity; The Frantics; TotallyADD.com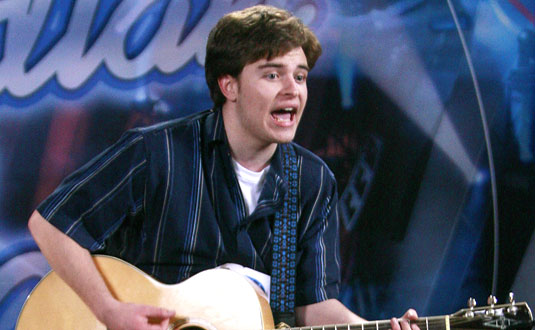 UPGRADES FOR
VOICE OVER ACTORS: Flexibility.
Range. Character Coaching.
New Sounds.
SOLUTIONS FOR VOICE OVER ACTORS
The tools you'll get from one of the workshops or one on one coaching dig into the core of the voice, and unlock places where you may have left behind some of your physicality to support your actual range, or unique voices.
A 'bendable' quality that comes out of this kind of coaching, creating a voice that is very free and malleable. It is very common that even successful actors have had significant increases in the range they can integrate into their work.
Increase flexibility of established voices
Expanded vocal agility, articulation of sounds
Find new range for character and voice
New base for support enabling expanded range
Preparation for microphone technique
'Reset' exercises for extreme contrast of character voices & expression
Accessing emotion through your voice
Build endurance for long studio hours
Available for on-set, and in-studio bookings.
'Working with Mary helped me to build an incredible vocal endurance, and added new sounds to my animation voice roster I didn't think I could ever reach.'
-Taylor Abrahamse;

Professional Voice Over Actor, Singer, Songwriter, Studio Owner

Voice of Fangbone, on 'Fangbone', Canadian Screen Award winning show, airing on Disney XD, Voice of Stanley on 'The Stanley Dynamic' on YTV, Singer, Songwriter, Finalist: Canadian Idol, Silverthorn Studios Owner